Everything we have hinges on the trust and mutual respect we share with our partners. A fact that we never take lightly. It's a trust that we aim to earn time and again by always moving quickly and deliberately on our partners behalf. 
Anders Järkås is one of the managing directors of Bertling Enviro's parent company, Bertling AB. He began his journey in the Bertling Group 1991 when he and his managing partner Göran Andersson started Bertling in Sweden. Since then, he has established a lot of strong and valuable business partnerships and will in this interview share his experiences from these years, what the success factors are and explain how this is the foundation in Bertling Sweden's culture.
Expected reading time: 5 min
What does partnership mean to you?
For me, important and valuable partnerships are those that extends over a long time where you work towards common goals. Our partnerships at Bertling Sweden are characterized by mutual trust and a high level of integrity. It means that we can share our companies' successes and challenges and know that it will stay between the two of us. I really value the exchange of knowledge and experience you receive in a partnership and I appreciate learning about our customers business, markets and challenges.
At Bertling, we work a lot with maintaining and develop partnerships both with our customers and suppliers. It is an important part of me and my colleagues work to communicate and work with our partners in order to ensure that Bertling is an appreciated and valuable business partner.
How does people at Bertling Sweden work with partnerships?
We always aim to take care of our partners by developing our service and offering. One way for us to do that is to do things and activities which our customers may not expect. It can be anything from presenting ideas for more sustainable transport solutions or invite them to educational lectures or more amusing events at the office. 
Having a partnership with customers and suppliers is the basic foundation of what we do at Bertling, and therefore it is incorporated in our processes and values to work in a partnership-oriented way with all our customers and suppliers.
We also engage in different type of meetings and activities with our partners to increase our understanding and knowledge of their individual businesses. Curiosity is a key word for us, we want to know what our customers do and what challenges they face on a daily basis but also in the long run. We work to gain as much knowledge as possible in order to be able to deliver valuable services and solutions.
All partners are important to us and we want them to know that we care for them.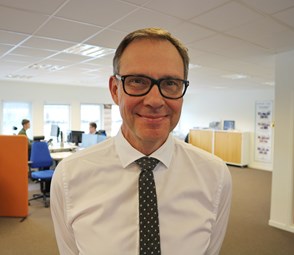 Anders Järkås - Managing Director Bertling Sweden
"Having a partnership with customers and suppliers is the basic foundation of what we do at Bertling"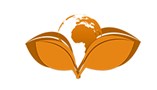 "A successful partnership is when we dance together, not just having a drink at the bar."
What is significant for a successful partnership?
I believe that an important part of a successful partnership is a mutual give-and-take when it comes to finding  solutions for a challenge or problem. The best solutions and ideas appears when there is cooperation and both parties work together to create a win-win result.
I also think that a successful partnership is reflected in price levels, that we can offer a qualitative service to a competitive price and at the same time run a profitable business. This understanding from our customers is important in order to be able to create possibilities for a long and profitable partnership, both for us as a company and our customers.
You could say that a successful partnership is when we dance together, not just having a drink at the bar, meaning that there should be a close cooperation and relationship in the partnership where we are comfortable enough to dance together (not actually dance, but work of course). 
I have an example of a customer that we have been working with for a long time. It all started out as a personal relationship with a person who worked with logistics at a large Swedish production company. We started to discuss how we could work together and that person introduced me and my colleagues to the rest of the company. I got to know several other people in the company and networked around in order to really get to know them and how they preferred to work and do business. Understanding their needs and business and then deliver solutions that supports that was and still is a success factor to our long relationship.
What do you think is the three most important things in a partnership?
MUTUAL UNDERSTANDING 
In a partnership, one of the most important thing is to understand our customers business, activities and challenges. When I truly know our partner's world and what they need, it is more likely to find the best solutions that fits well with the goals of both parties in the partnership.
INTEGRITY
Integrity is important because it creates possibilities for open and transparent discussions. I believe it is important when sharing information with partners, that it won't be used or disclosed in another setting outside the partnership. Open and transparent conversations create possibilities for valuable solutions and therefore, it is important to have integrity and respect in a partnership.
LONG TERM PERSPECTIVE
To have a common goal is important in order to feel that both parties work to develop the partnership. I think the motivation increases when you invest time in the partnership and when you have a long-term perspective. It creates a base to work from and then you can constantly dig deeper and get to know the partner even more in order to create better and more profitable businesses and collaborations.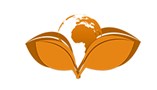 "Proactivity is an important part of the work"
How do you work to maintain a partnership?
Being the one that takes the first and next steps in the relationship is important to me as I want to be active in the partnership and make sure that we have an ongoing dialogue. 
We have several partners, both customers and suppliers, which we have been working with for a long time and we have always worked to maintain a continuous communication by talking about different things. Everything from how their business is doing to something happening in the world that affects us both. I always share information that I think will be interesting to our partners.
Proactivity is an important part of the work for us at Bertling and it truly applies to our partnerships when it comes to sharing information. We work to be proactive in the information we provide our partners with regarding our business, processes and markets that concerns our partners.