Bertling Enviro's partnership with Clearaway Recycling
Bertling Enviro is proud to announce our new partnership with Clearaway Recycling, a family-run business dedicated to sustainable waste management. Founded in 2010 by brothers Ian and Paul, Clearaway Recycling brings more than two decades of industry experience to the table.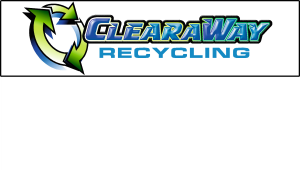 Clearaway Recycling prioritises efficient and proactive waste treatment through continual investment in new equipment and developing the infrastructure of their site. Their advanced recycling centre has the capacity to process over 200,000 tonnes annually, aiming to re-use, recycle, or recover 100% of materials received. Their comprehensive services cater to both commercial and domestic customers.
By joining forces with Clearaway Recycling, we strengthen our RDF fuel supply and enable us to enhance our waste transportation network, ensuring efficient deliveries. Together, we aim to provide reliable, cost-effective, and sustainable waste management solutions that align with the highest environmental and safety standards.
The first delivery from Tilbury to Norrkoping was a resounding success, showcasing Clearaway Recycling's commitment to reliable service and smooth operations. As a testament to our partnership, the contracted volume for the year stands at an impressive 13,000 tonnes.
We look forward to a long a prosperous partnership together.
Learn more about Clearaway Recycling on their website:
Clearawaywastemanagement.co.uk